The Magician
Christopher Zeischegg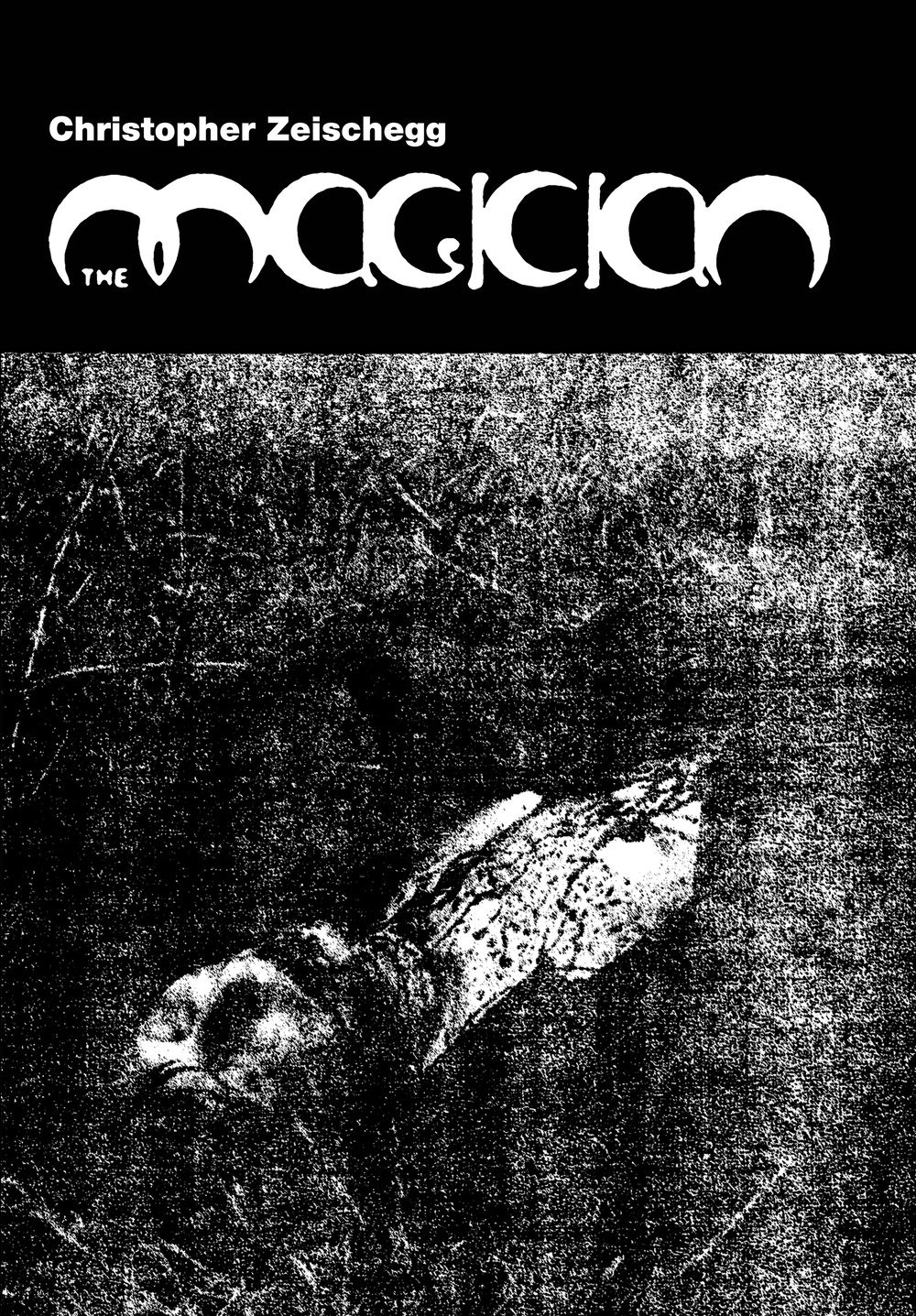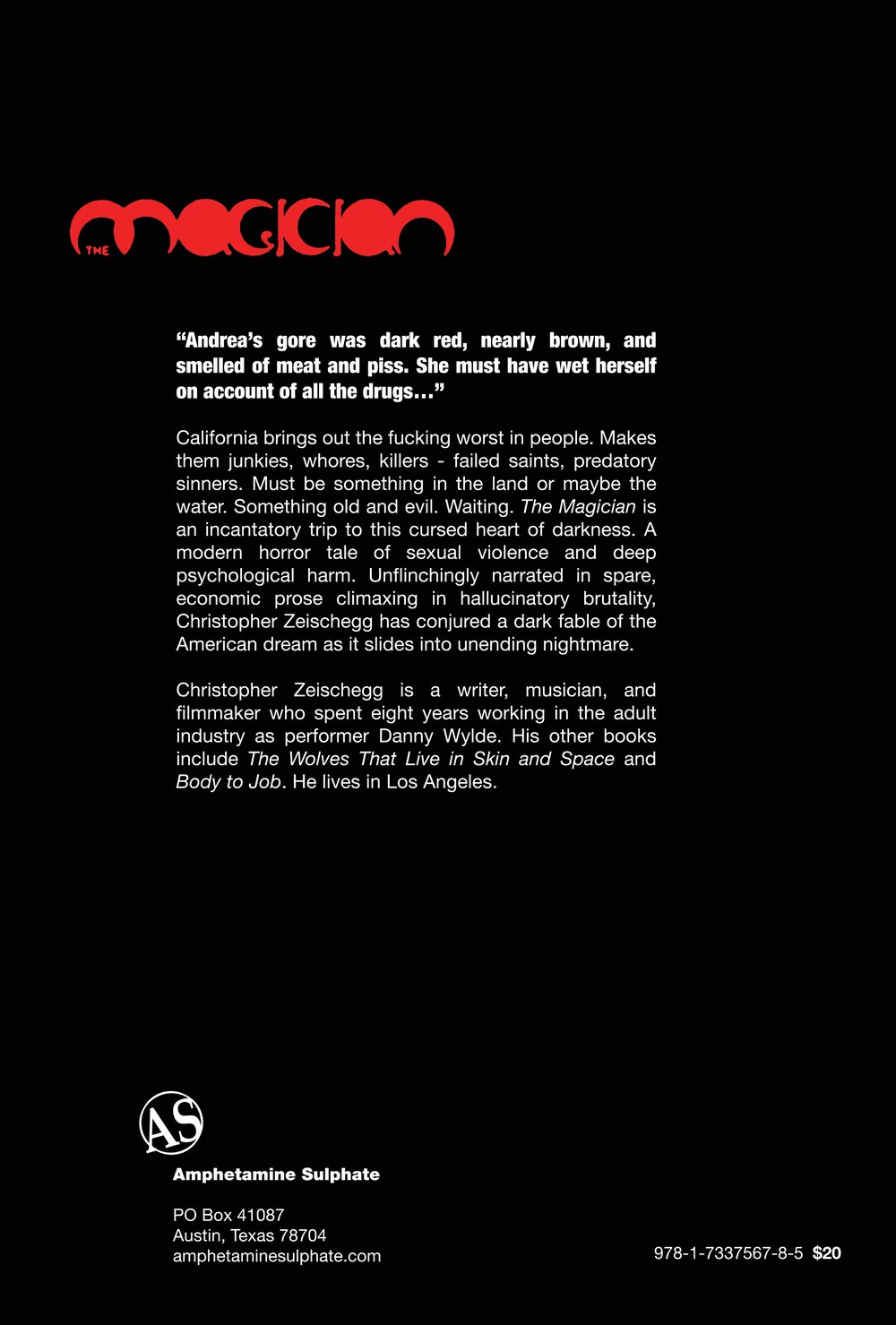 BACK IN STOCK - LIMITED NUMBERS
"Andrea's gore was dark red, nearly brown, and smelled of meat and piss. She must have wet herself on account of all the drugs…"
California brings out the fucking worst in people. Makes them junkies, whores, killers - failed saints, predatory sinners. Must be something in the land or maybe the water. Something old and evil. Waiting. The Magician is an incantatory trip to this cursed heart of darkness. A modern horror tale of sexual violence and deep psychological harm. Unflinchingly narrated in spare, economic prose climaxing in hallucinatory brutality, Christopher Zeischegg has conjured a dark fable of the American dream as it slides into unending nightmare.
Christopher Zeischegg is a writer, musician, and filmmaker who spent eight years working in the adult industry as performer Danny Wylde. His other books include The Wolves That Live in Skin and Space and Body to Job. He lives in Los Angeles.
Perfect bound book. 408 pages. 8.5 x 6 in.