Invisibility: A Manifesto
Audrey Szasz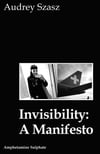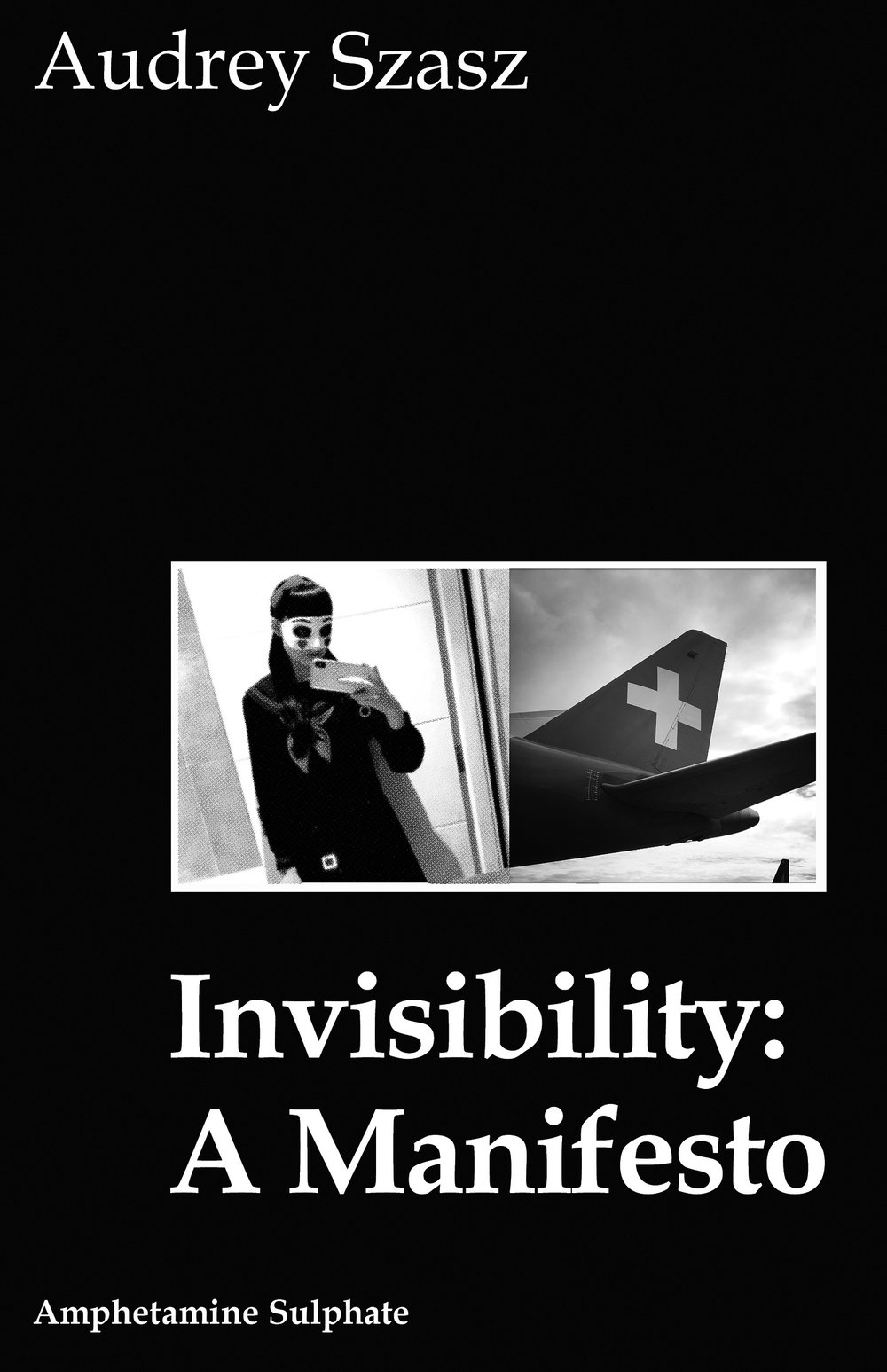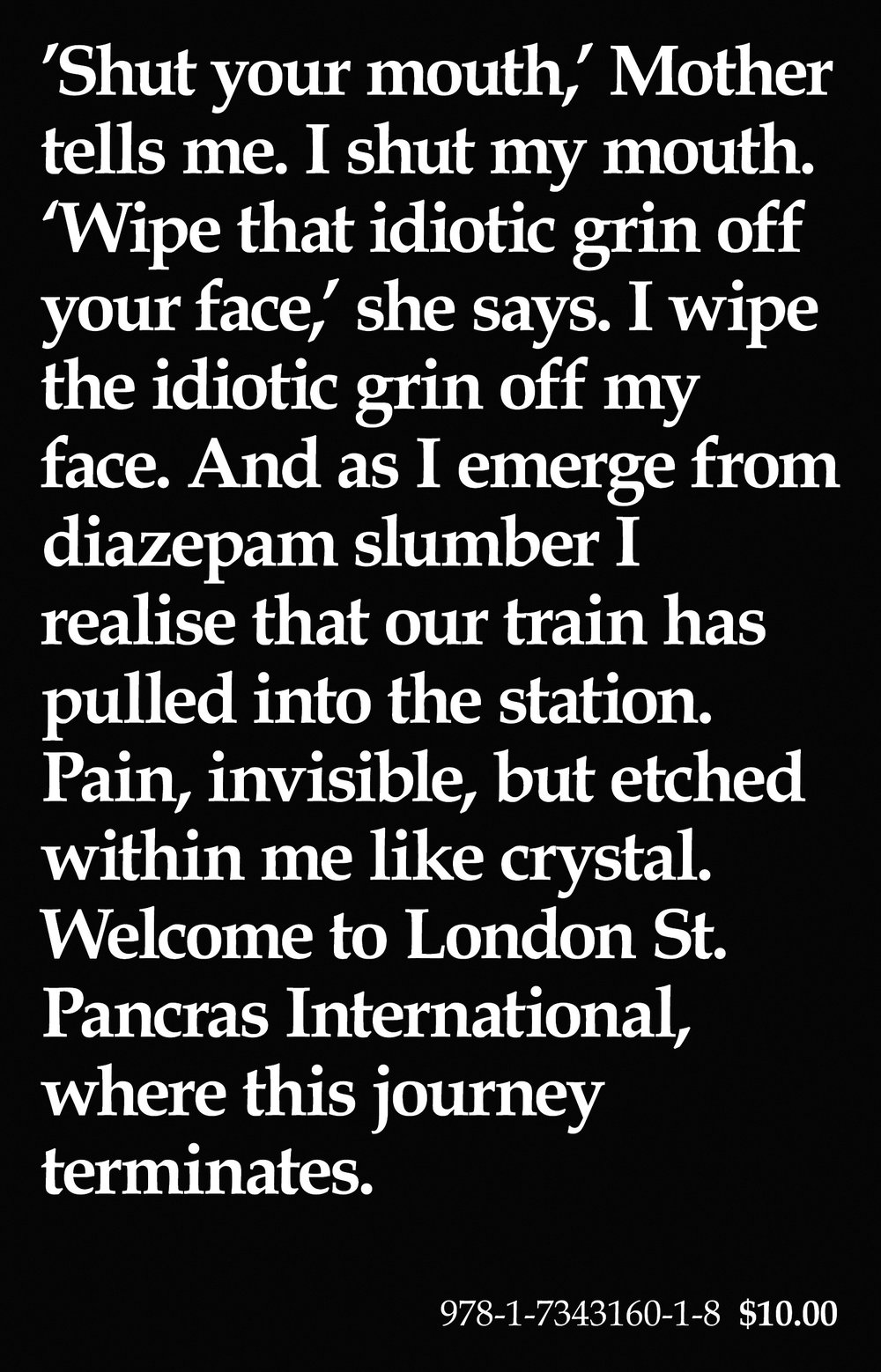 NOW AVAILABLE in a new perfect bound edition, with a printed spine.
The DEBUT novella from Audrey Szasz
'Shut your mouth,' Mother tells me. I shut my mouth. 'Wipe that idiotic grin off your face,' she says. I wipe the idiotic grin off my face. And as I emerge from diazepam slumber I realize that our train has pulled into the station. Pain, invisible, but etched within me like crystal. Welcome to London St. Pancras International, where this journey terminates.
54 pages