Back to Shop
Human Rights
Edited by Philip Best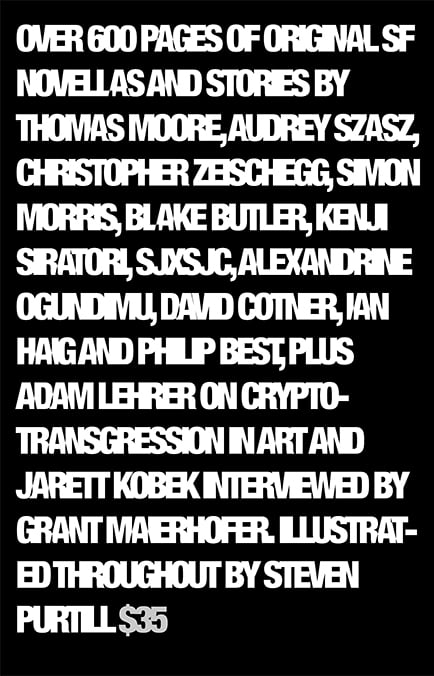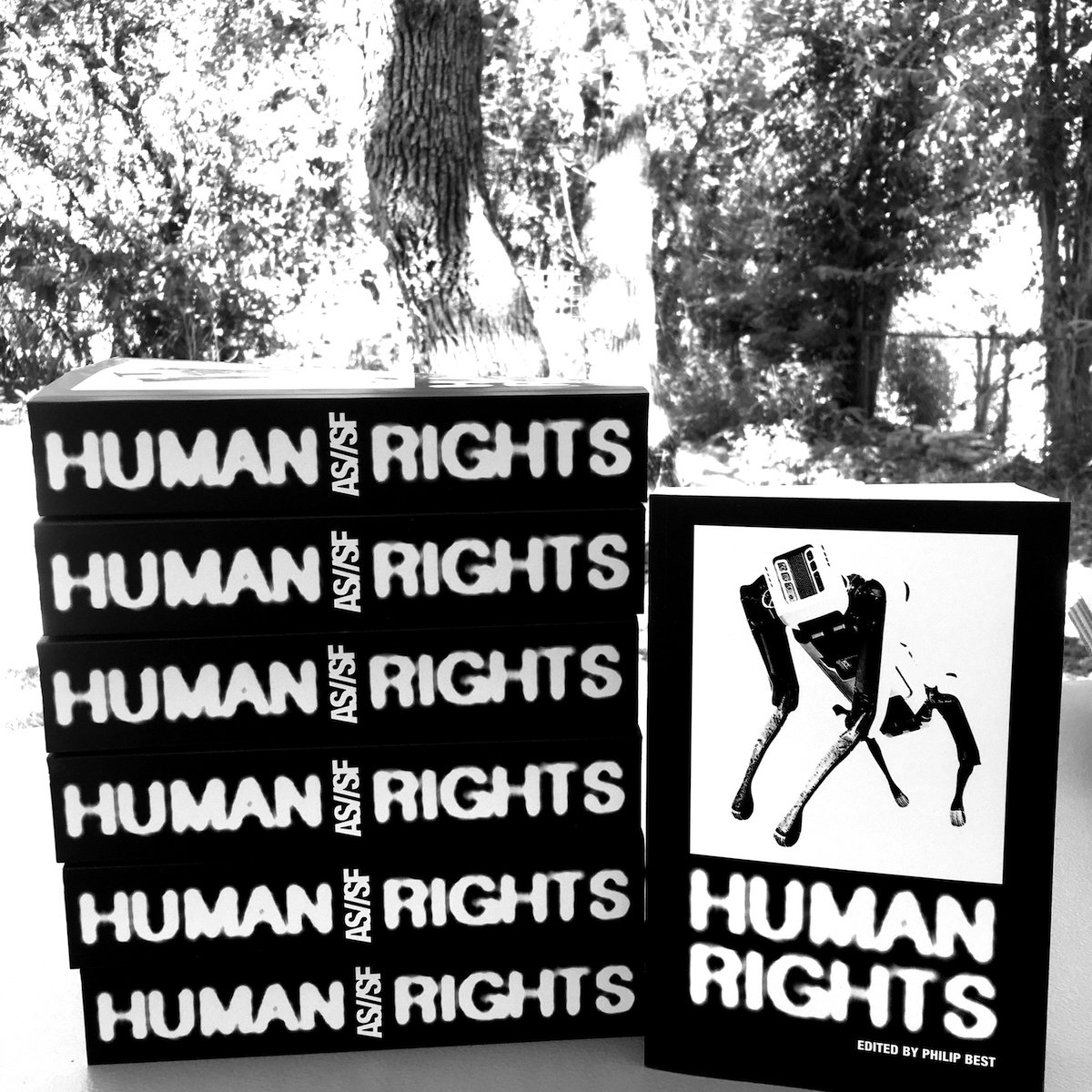 $

35.00
HUMAN RIGHTS
edited by Philip Best
illustrated throughout by Steven Purtill
US EDITION SOLD OUT, SORRY!
614 pages
Perfect bound
8.5 x 6.5"
Over 600 pages of original SF novellas and stories by Thomas Moore, Audrey Szasz, Christopher Zeischegg, Simon Morris (his final completed novella), Blake Butler, Kenji Siratori, SJXSJC, Alexandrine Ogundimu, David Cotner, Ian Haig and Philip Best, plus Adam Lehrer on Crypto-Transgression in Art and Jarett Kobek interviewed by Grant Maierhofer.
With a selected bibliography, 1967-1978.
Cover design by Sarah Froelich
Editorial Assistance by Audrey Szasz

AUSTRALIA / NZ Customers: Apologies! As USPS has suspended First Class International Mail to your countries citing COVID restrictions, we are not currently accepting orders for this book from AUS/NZ. As soon as the embargo is lifted, we will begin shipping again.